Project BEE knows that certain groups are better at some programs than we ever could be-so instead of competing, we decided to work together. Broadway Circle will feature a food pantry and soup kitchen ran by the Welcome Table (the Lord's Cupboard), one of the busiest food-focused agencies in town. They needed more space to do more good, and we love the opportunity to work closer to each other. Our team has volunteered within their organization, and grown to know and trust them. We fully believe they are the best partner to help meet nutritional needs of our community at Broadway Circle. Features of the new Broadway Circle Welcome Table space:
Commercial Kitchen for Welcome Table Cafe to provide Minot community with additional meal options weekly
Efficient and larger storage space for the Lord's Cupboard to purchase larger amounts at lesser rates, and serve more community members
Collaborative, on-site garden to supplement fresh produce for Broadway Circle clients and enhance green space on property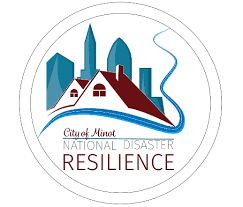 Since 1915, we have provided equitable anti-poverty services in Western North Dakota. We envision a North Dakota that advocates for dignity and respect through client-centered programs and services-and Broadway Circle is integral to that goal.
If you have questions about Project BEE's Broadway Circle Capital Campaign, or want to know how you can support this effort, please contact Liz Larsen, Executive Director.